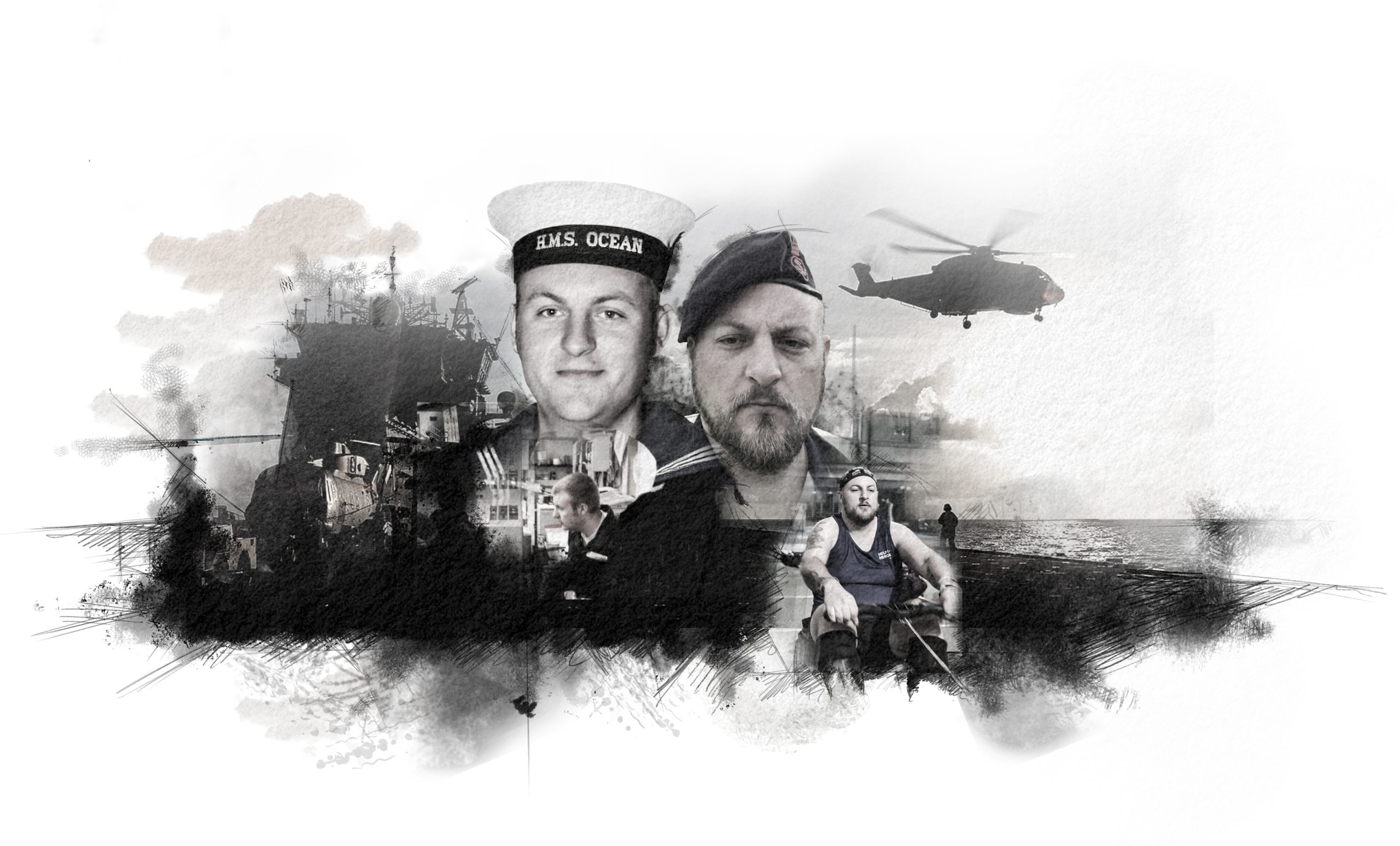 My only option… SUICIDE
presented by Russell Hunt
THE ARTIFICER
I joined the Royal Navy when I was 17 as an Artificer, travelling to Gambia, Sierra Leone, Ascension Island, St Helena, South Africa, Falklands, Brazil, Peru, Chile and BVI.
In late 2005 following complications from an infection I developed while I was deployed in South America, I ended up in a coma for a month, had multi organ failures and was pronounced medically dead 3 times!
I survived This left me with significant life changing injuries to both my legs.
I wanted to re-build my life and my career in the Royal Navy.
I met someone and fell in love, got married and started a family.
I felt there was always something that wasn't right.
Mood swings, flashbacks and drinking heavily soon followed.
In 2010 I was diagnosed with PTSD, anxiety and depression.
I withdrew from life and my marriage fell apart. I was so low I was living in the spare room just alive and not living. In early 2018 I had enough. I felt that suicide was my only option.
I was looking on the H4H website about the 2018 Team UK Invictus Games squad and saw a link to the H4H Hidden Wounds Service.
Slowly I started to help myself and develop ways to cope with my mental health issues. I finally understood that it wasn't a case of being ill or well, it was a case of learning to adapt my life to me.
I have since completed the Big Battlefield Bike Ride around Normandy and taking part in the 2019 Invictus UK trials where I won a Gold & Bronze medal and have signed up for the next Big Battle Bike Ride around Dunkirk as a fundraiser and also been selected as part of Team UK for the Invictus Games in The Hague.
I now work for a defence contractor as an ILS engineer on the T26 Frigates in build.