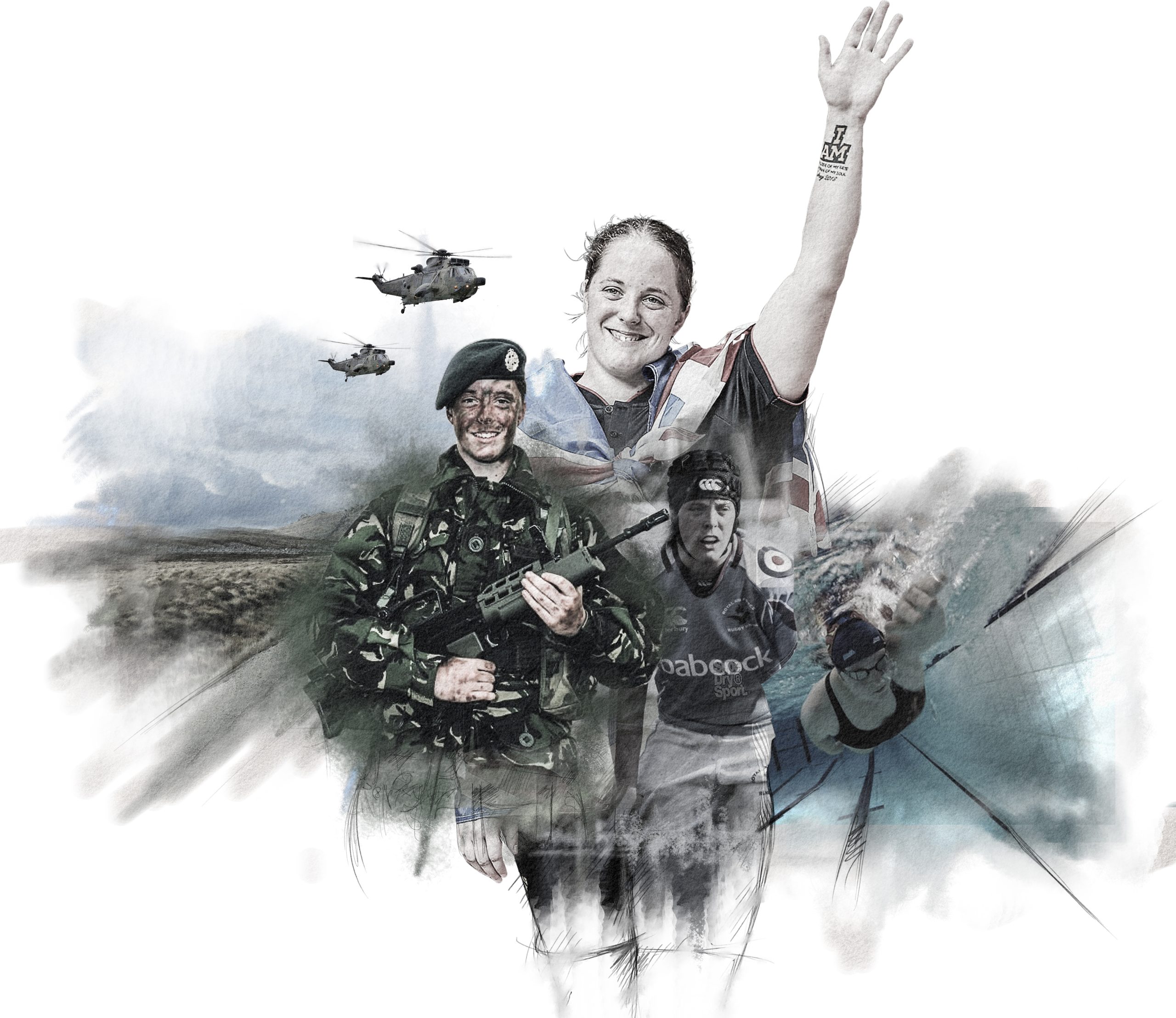 sport is a PART OF ME
presented by Rachel Williamson
THE CAPTAIN
After 10 and a half years in the Royal Air Force, joining up as a Physical Training Instructor then retraining to be an RAF Medic. I was then injured during a training session representing the RAF Rugby Union Women's team. What started as a thumb sprain ended up being a lifelong Neurological Disorder and being Medically Discharged. Not knowing what to do next, and feeling like a failure, I was introduced to recovery courses and was told about the Invictus Games.
Sport has always been part of me. I narrowly missed out on being selected for the Commonwealth Games, then suffering a life-changing injury, I stopped doing anything sport-related.
After giving up, I knew I had to trust sport again.
In 2017 I was selected to represent Team UK for the Invictus Games in Sydney 2018 in Indoor Rowing and Swimming, which was a big turning point mentally and physically.
In 2019 I was selected as the first female captain of Team UK for the Invictus Games in The Hague due to take place in 2021. This position will allow me to continue to support fellow athletes by encouraging and providing advice, which will give me a new onset of life and a new way of improving my self-esteem that I can be there for others without feeling like a burden myself.