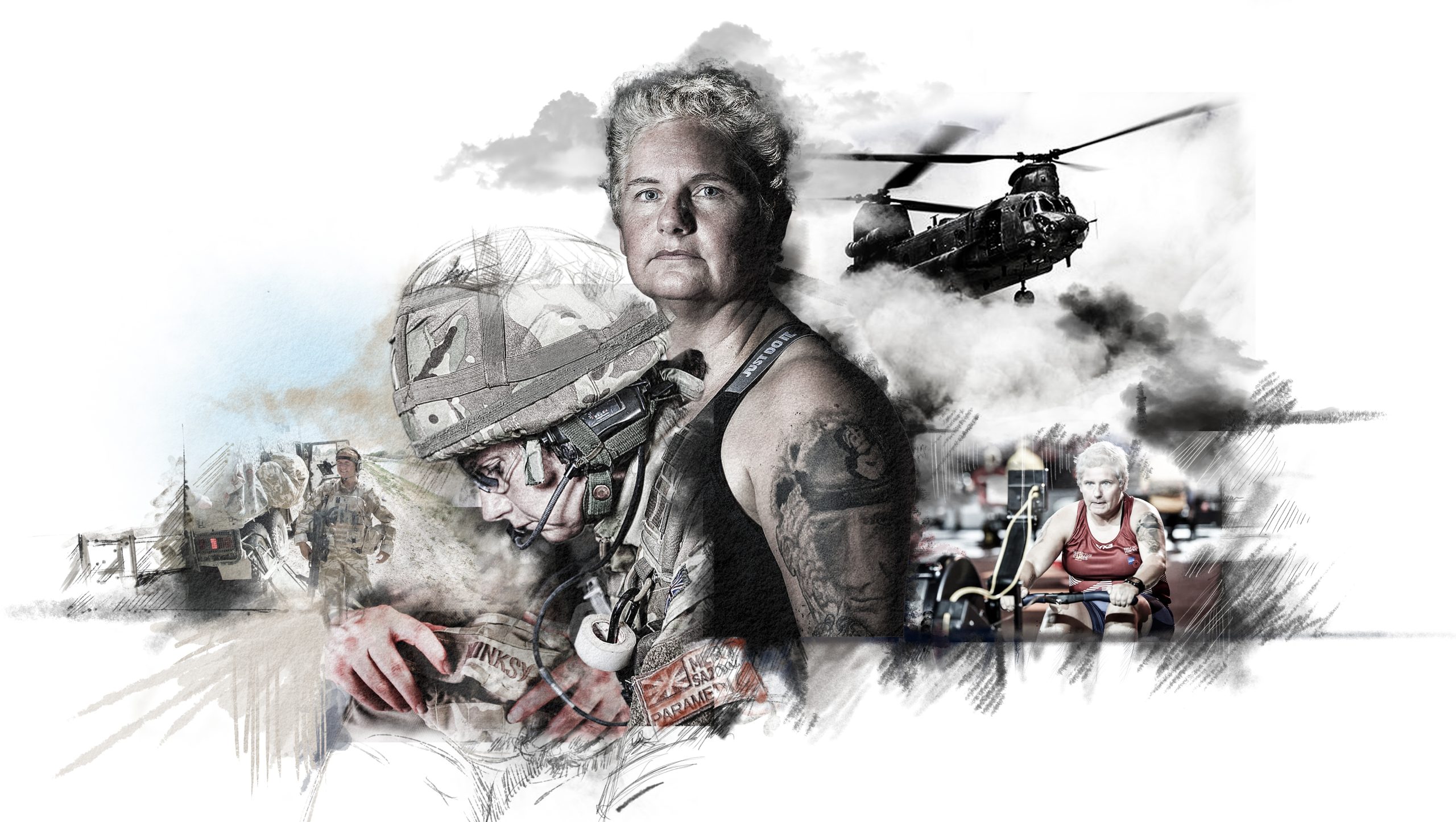 Fight back
presented by Michelle Partington
THE PARAMEDIC
Following 23 years exemplary service with the Royal Air Force I became very ill and diagnosed with Post Traumatic Stress Disorder (PTSD) and was medically discharged.
I crashed and burned and wanted to end my life. I was told I would never work again and struggled to find a job. However, I am a fighter and became well again and set up my own business delivering mental health. I also set up and run an online peer support group for those struggling with their mental health.
I had the honour of competing in the Invictus Games in 2017 in the sports of rowing and powerlifting in 2017.
For the 2018 games I became an Ambassador to help encourage others to believe in themselves again and that they can get up and fight back against the darkness. Having been in that place myself I strive to push myself and instead of wanting to take my life, I want to take it as far as I can.
In 2018 I was awarded Women In Defence Woman of the Year and the Special Awards for overcoming adversity and in December 2021 I will be rowing the Atlantic with the GB rower who trained me for the Invictus Games. I want to show people that you can get up and strive following a monumental knock down.